I'm a little behind on my reading, so I decided to churn through three quick titles by Sunday to get a little ahead. I have not finished "In The Kingdom of Ice" yet, but I am going to pick it back up Sunday.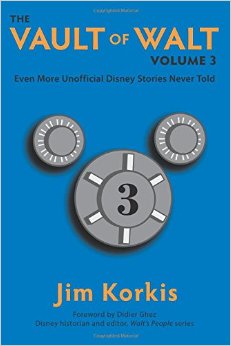 Vaults of Walt - Synopsis
Best-selling author Jim Korkis brings forth from his famous Vault of Walt stories about Disney films and theme parks, Disney stars and attractions, and of course, Walt himself.
[collapse]
I'm on a quest to read 50 books in 2015.
5, 6 & 7 / 50 The Revised Vault of Walt, Vault of Walt Vol 2, Vault of Walt Vol 3 – Jim Korkis