About a month ago, my wife totaled her car. She was driving a well-appointed Ford Fusion that we bought right before our son was born to replace her decaying Honda Accord. I had a love/hate relationship with the Ford. I loved its features and room, but I absolutely hated the way it drove. It was a very quick car, but I could never get used to its handling or very abrupt braking. Truth be told, after I learned she was ok, I was happy the car would be out of our lives. So, we went car shopping and were within days of purchasing a fully-loaded 2018 Subaru Outback. I really really liked the Outback after taking it for a test drive and put a deposit down on a new one coming in off the truck in the color my wife liked (that I didn't like, but I'm sure you know how that goes.)
On a whim, one Saturday last month, while waiting for the Outback to come in, we decided to stop into Mazda and take a look at the CX-5 and CX-9. Let's hop off on a tangent here, really quickly. I love Mazdas. I have owned several. My first car was a '96 Protege. I then owned a '03 Protege, a '07 Mazda3 hatchback, and my current car is a 2010 CX-7. I told my wife, after the accident, "We can finally get that new CX-5!" I had been trying to convince her for over a year to dump the Ford and get a CX-5. Ok, back to the dealership. The CX-9 is a really nice car. It's huge and has three rows, but to get it loaded with all of the features I wanted would have pushed upwards of $45k.
Enter the CX-5. We test drove the CX-5 and my wife immediately fell in love. I knew the Subaru was off the table the second she sat in the seat. Her face lit up and we both remarked how the car drives exactly my CX-7. So, we drove a 2017.5 pin-striped Snowflake White Pearl Mica AWD Grand Touring CX-5 with Premium Package off the lot. Navigation, blind-spot monitoring, adaptive cruise control, rear heated seats(!), heads up display, Bose audio. Oh man. This car is sexy.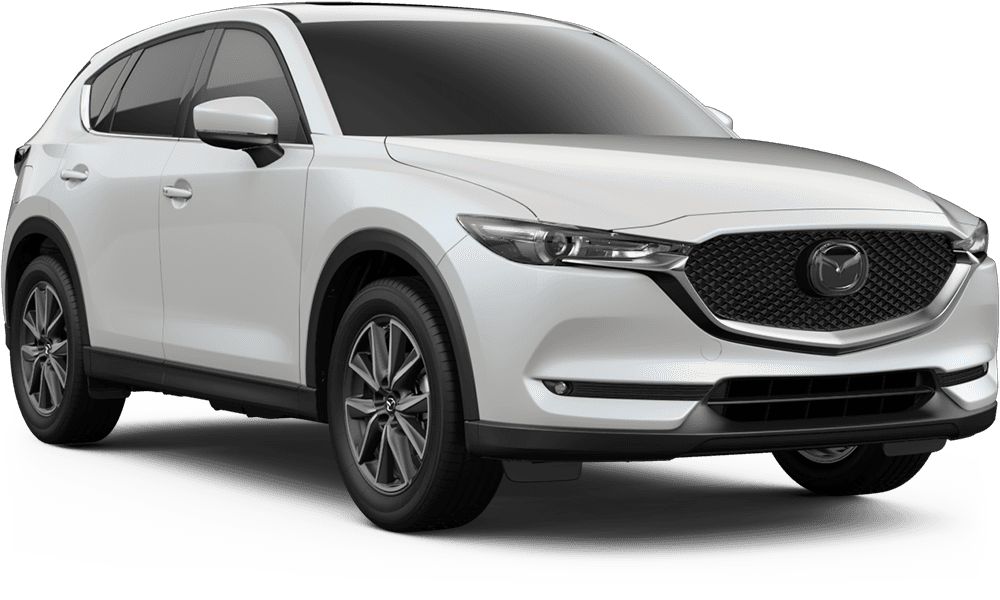 Oh Mazda, I can't believe I was ever going to cheat on you with a Subaru. What am I? Some kind of Subaru-driving lesbian? Pssshhhh. (No offense to Subaru drivers, lesbians, or Subaru-driving lesbians).
Zoom zoom!